Twitter for Beginners – 5 Tips to Get Started
By Michelle Hummel, Published September 17, 2019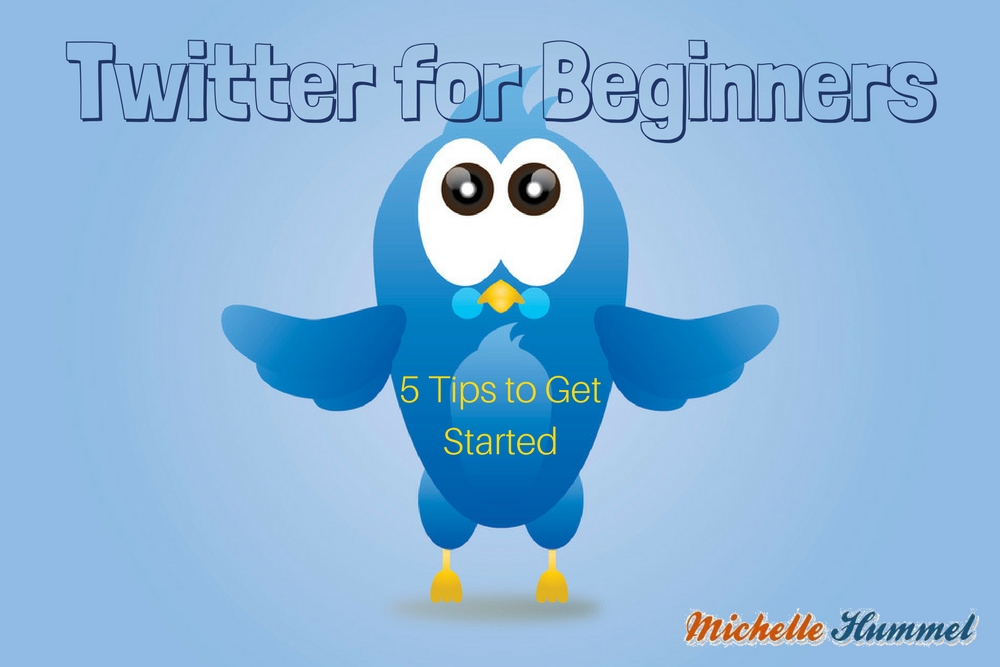 Although Twitter has hundreds of millions of active monthly users, many individuals and businesses still aren't on the platform. Whether you've dabbled in Twitter or are completely new to it if you're ready to start using it to build your personal or business brand, here's what to do:
1. Use Lists
One of the most common questions people have about Twitter and other social platforms is who they should follow. While it's generally a good idea to be on the conservative side with your initial following activity, you shouldn't feel limited. You can experiment with following different types of profiles and easily stay organized by using Twitter's list feature. Then you'll always be just one click away from checking the latest updates from specific groups of people.
2. Always Respond
Engagement is at the heart of Twitter. So in addition to using the @ symbol to include people in things you post, always take the time to respond to any notifications or messages you receive from other users. Being highly responsive will not only help you build a following but allow you to build one that's highly engaged.
3. Try a Social Media Management Tool
Another roadblock many people encounter with social media is feeling like they don't have time to post as often as they like. Since consistency can have a big impact on how quickly and much your profile grows, using a social media management tool can ensure that your profile is updated with a steady stream of content even when you aren't sitting in front of a computer.
4. Create An Awesome Bio
By default, Twitter displays an egg icon for new profile photos. You'll want to update that with a picture or logo as soon as you start your account. In addition to using a profile image that looks great, you'll also want to write an interesting bio for your profile. By writing something that grabs people's attention, you can give them a reason to take a look at your Twitter profile and then hopefully follow you.
5. Find the Right Balance
The worst thing an individual or business can do with a new Twitter account is only tweeting links to their website. While sharing your own blog posts is great, you don't want that to make up all of your activity. It's important to have a mix of text posts, retweets and sharing content that's relevant to the audience you want to build. By focusing on delivering value to the people who follow you instead of simply thinking about promotion, you'll be able to maximize the value you get from Twitter.
If you'd like to learn more about building an engaged following on Twitter that will help your personal or business brand flourish, be sure to take a look at the social media certification I offer.
While converting social media users into leads or customers requires more than a single click, getting them to engage with the content you share and produce is an important step. Since the right approach to posting can have a huge impact on the results you see from social marketing, let's cover ten different social media posting ideas that have proven to be very effective:
1) Quality Rules
There's no reason to drown your followers with updates. Instead of feeling like you always have to be in front of them, focus on sharing the absolute best content possible. By really thinking about every piece that you share, you can ensure that people are truly excited whenever they see a new update from you.
2) People Love Images
This applies to all the major social networks. Since people like sharing images a lot, make it a priority to create or find great ones to share.
3) Curate Existing Content
Although creating killer content is a great strategy, not everything you share has to be made from scratch. Because there's so much online, you can really pique people's interest by taking the time do so something like adding real value by curating a collection that contains lots of actionable information in a format that's easy to digest.
4) Test and Analyze
The more you use social media, the better you'll get at knowing whether a piece of content is going to be a hit or not. However, that doesn't mean you want to fly by your intuition alone. It's important to use a social media dashboard to monitor every piece of content. This will help you confirm the types of content that generate the most clicks, which in turn you can use to guide your future efforts. Utilizing analytics will also give you insight into topics like the best time to post on social networks.
5) Always Think of Sharing
Even when you're not on a social site, if you're doing something online, try to think if there's a way to create any type of social tie-in that will get people interested.
6) Monitor What's Going On
In addition to monitoring how well your own sharing does, it's also important to monitor what's being said within your industry. Just seeing what other people are talking about will give you a lot of inspiration for new social media posting ideas.
7) Limit Self-Promotion
Although it sounds counterintuitive, the less you promote your own business and instead focus on providing real value, the more you'll ultimately attract engaged followers who can actually turn into leads or customers.
8) Get Creative
There's no reason to be afraid of experimenting and trying something new. Since you'll be able to analyze its effectiveness, the worst case is a certain type of content doesn't catch on. If that happens, you can simply cross it off your list of things to try.
9) Really Understand Social
It's important to remember that there's no substitute for spending time on social media and seeing for yourself what type of content people are engaging with on a daily basis.
10) Craft Campaigns
A great way to get users engaged and clicking are to think beyond individual updates. When you start thinking in terms of larger campaigns, you'll find it's possible to get other users very involved. And even though a great campaign can take some work, the right social media publishing tool can help a lot in terms of managing it all.
While there may be times when it seems quite hard to come up with good social media posting ideas, as long as you remind yourself that there are many places to look for inspiration, you'll be able to continue generating lots of clicks.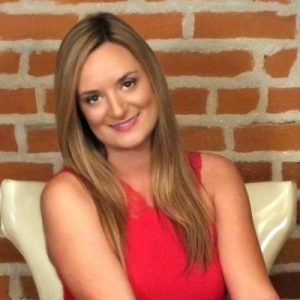 Michelle Hummel is CEO of Web Strategy Plus a full-service digital marketing agency. She was recently nominated for the Woman-Owned Business of the Year! She's a passionate Social Media Trainer with 15+ years of successful online business development, sales, and marketing experience. She also holds a valuable Internet Marketing Degree however with the ever-changing world of web marketing she strives to learn something new every day. 
She travels Nationwide visiting her 22 Social Media Enthusiasts Chapters delivering in-depth social media training. She also provides Social Media Certifications through founding Web Media University. A current contributing editor to The Franchise Dictionary Magazine and she has written 3 books in her series called, "The Social Media Magnet: Everything You Need to Know to Attract Customers with Social Media", where she shares her best-kept secrets to success. She also specializes in helping Franchisors and Franchisees develop an integrated web marketing program to drive leads. She's available for interviews via email, telephone, Skype video, news segments on location and more. Just let her know how she can help!

Upcoming Events
December 6 @ 9:00 am

-

5:00 pm