Top 15 Social Media Secrets to Success!! by Michelle Hummel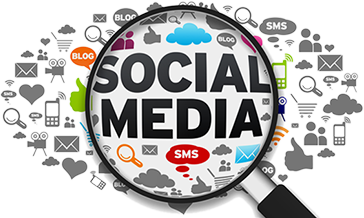 Be relevant. As you build social media presence, deliver long-term value more than advertising messages.
Be competitive. Do some online sleuthing to learn what competitors are up to in social media.
Be kind. Relationships drive customer loyalty and create vocal brand advocates who want to talk about the brands they love.
Be conversational. Blogs are a perfect tool to achieve digital buzz because they're conversational in nature.
Be real. Keep your social media sites routinely updated with short entries that are written as if you're talking to someone over the counter.
Be loyal. If you're loyal to your customers, they'll return the favor.
Be interesting. Use social media to talk about more than just your business. Give local perspective and advice outside the confines of your market niche.
Be exciting. Look at the language you use across your marketing communications. Is it bland or does it have a dynamic, knock-your-socks-off energy?
Be daring. The most memorable brand stories tell the unexpected, speak directly to the heart or dare customers to live life to the fullest.
Be the expert. Tell the kind of brand story that will position you and your company as a leader in your marketplace.
Be genuine. For your business brand to resonate with customers, it must be based on something truly genuine.
Be consistent. No matter what industry you're in, a strong identity will help you stand out with customers.
Be connected. Great networkers ask the right questions.
Be proactive. Don't offer your customers products – offer them solutions, connections and satisfaction.
Be proud. Build exposure for your brand by showing off your company's expertise and top employees in trade magazines.
Key takeaway: "If you don't brand yourself, Google is going to do it for you!"
What are your top social media secrets to success?

Upcoming Events
September 24

-

September 26