How the Right Social Media Marketing Dashboard Can Help Your Business Grow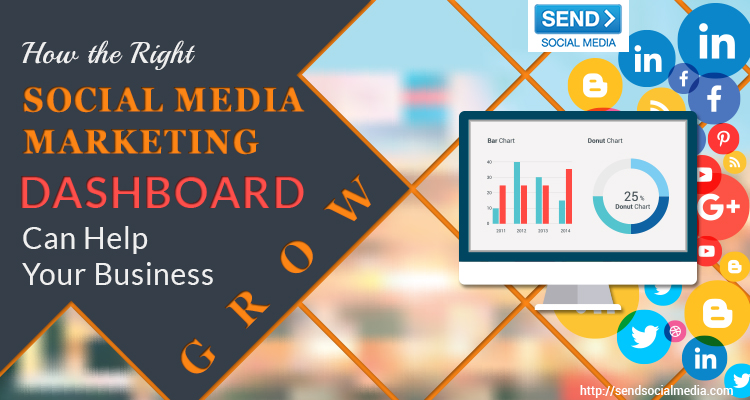 At Send Social Media, we are very passionate about social media. But that passion isn't just because we think social media is fun. Instead, it comes from the firsthand experience we have of seeing just how much social media can transform businesses. Whether you're in a B2C or B2B space, social media makes it easier and more cost-effective than ever before to connect with highly targeted prospects.
Although social media can work extremely well for just about any type of business, that doesn't mean this form of marketing is always intuitive. Plenty of businesses dive into social media with big expectations, only to be disappointed by the lack of traction they end up seeing.
Whether you're currently in that position or you've been hesitant to even get started with social media, we want to explain why the right social media marketing dashboard can help bring all the necessary pieces of a successful strategy together:
Eliminate Guesswork
One of the most common reasons business struggle with social media marketing is they have a hard time telling what's working and what isn't. This stems from the fact that even though most social platforms now provide analytics data to businesses, that data isn't always presented in an actionable way. Since our social media dashboard for businesses was specifically designed to easily monitor and compare key data, we solve this important issue.
Streamline Your Activities
Another challenge for businesses is being able to stay active across multiple social platforms. Given that different social sites can require their own strategies, manually managing all this activity can consume a lot of time and resources. Fortunately, our dashboard brings everything you need into one location. And thanks to our white label social media management, it's even possible for agencies to stay on top of all the accounts for multiple businesses.
Make Consistency Your Default
Social media is something that builds momentum over time. So when a business is unable to stay consistent with their activity, it greatly reduces their likelihood of finding traction on that platform. Our social media marketing dashboard solves that problem by giving businesses the ability to schedule posts and updates. That means you can sit down and take care of a week or even month's worth of updates all at once.
Power-Up with Email
While social media is great for bringing targeted prospects into your funnel, it's generally not the best for converting them into customers. Since email does a better job of that task, we've built our dashboard to seamlessly integrate email marketing into your social efforts. That combination makes it possible to fully unlock the power of social as a key driver of growth for your business.
Need a great dashboard for posting to social media? Check out SendSocialMedia.com. Do you want expert help creating the right social media strategy, be sure to take a look at how Web Strategy Plus can help.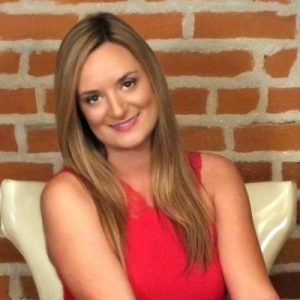 Michelle Hummel is CEO of Web Strategy Plus a full-service digital marketing agency focused on Franchise Marketing. She was recently nominated for the Woman-Owned Business of the Year! She's a passionate Social Media Trainer with 15+ years of successful online business development, sales, and marketing experience. She also holds a valuable Internet Marketing Degree however with the ever-changing world of web marketing she strives to learn something new every day. 
She travels Nationwide visiting her 22 Social Media Enthusiasts Chapters delivering in-depth social media training. She also provides Social Media Certifications through founding Web Media University. A current contributing editor to The Franchise Dictionary Magazine and she has written 3 books in her series called, "The Social Media Magnet: Everything You Need to Know to Attract Customers with Social Media", where she shares her best-kept secrets to success. She also specializes in helping Franchisors and Franchisees develop an integrated web marketing program to drive leads. She's available for interviews via email, telephone, Skype video, news segments on location and more. Just let her know how she can help!

Upcoming Events
There are no upcoming events at this time.