How to Promote Your Blog Using Social Media
By Jane Sullivan, Published January 25, 2022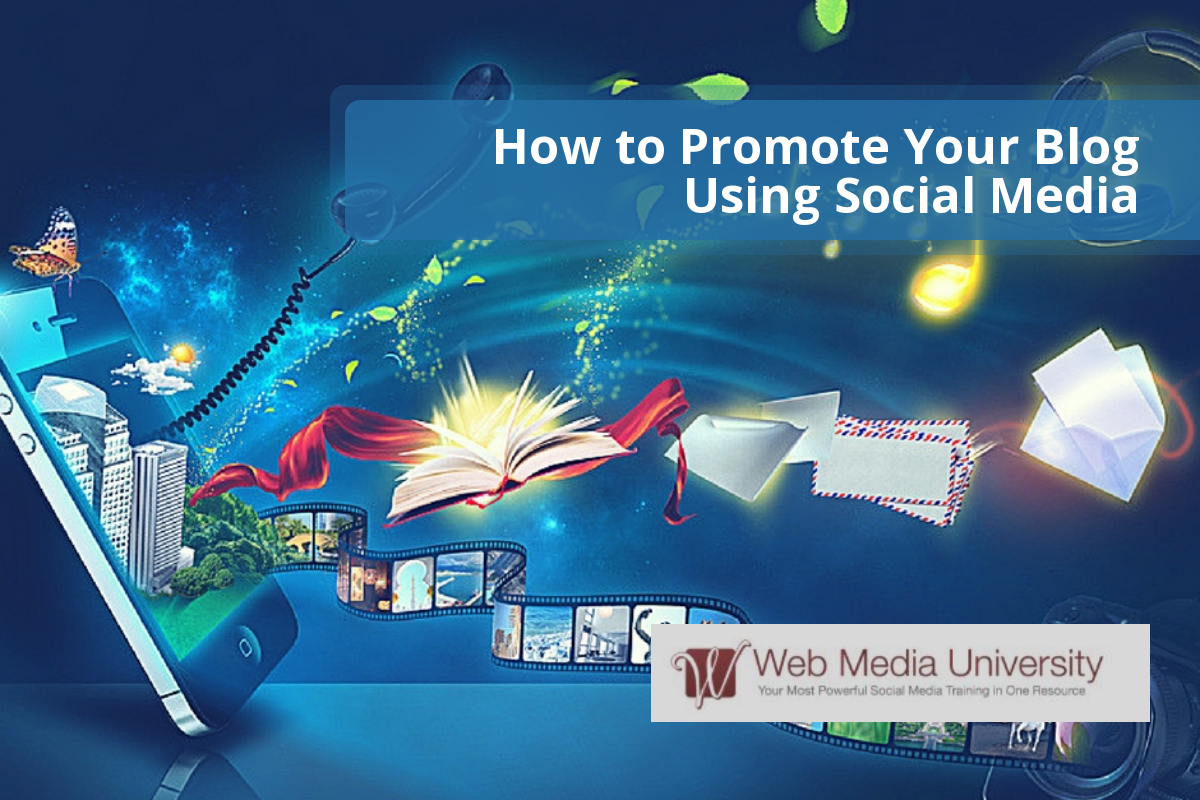 If you want more traffic for your blog, strategically sharing your posts through social media can accomplish that goal. Since every social platform has its own unique features and audiences, we want to cover the best practices for promoting your blog on four different social media platforms:
Facebook
The biggest of all the social platforms allow you to share blog posts on profiles, pages and groups. Although posts can be as long as ten thousand characters, Facebook only displays the first 480 in people's feeds. Case studies have also shown that posts with less than fifty characters do best, so keeping things short and sweet is one best practice for promoting your blog on Facebook. Another best practice is to use an image when you share. One strategy for promoting posts is to upload a relevant image and then link to the post from the text field. The other best practice for promoting evergreen blog posts is to share them more than once. Given that Facebook will only show it to a fraction of your audience, it's worth re-sharing posts every two to three months.
Twitter
Even though Twitter now allows posts to exceed the 140-character limit, keeping your tweets short is still a best practice for the platform. As with Facebook, including an image will help get people's attention. Two other best practices for Twitter are including a call to action in your tweet and sharing your blog post more than once during the first week after it's published. Since Twitter moves even faster than Facebook, sharing up to four times on different days and at different times can yield very good promotional results.
LinkedIn
This social platform has evolved a lot over the last few years. Because LinkedIn wants users to share and engage with content, it's a great place to promote your blog posts. With LinkedIn, you can make your descriptions a little longer than is ideal on Facebook or Twitter. You should also ask a question or include something similar to encourage interaction. And in terms of which of your posts will do best on LinkedIn, list and how-to posts are at the top of the list.
Pinterest
Because Pinterest is such a visual platform, the most important thing you can do to get attention for your posts is to ensure that you use really great images which are optimized for the site. Currently, the ideal pin size is 736 x 1104 to 2061.
To learn more about getting the most out of social media promotion, take a look at our self-study social media certification program, which provides exclusive access to every tool and resource you need for success.
Michelle Hummel is CEO of Web Strategy Plus a full-service digital marketing agency focused on Franchise Marketing. She was recently nominated for the Woman-Owned Business of the Year! She's a passionate Social Media Trainer with 15+ years of successful online business development, sales, and marketing experience. She also holds a valuable Internet Marketing Degree however with the ever-changing world of web marketing she strives to learn something new every day.
She travels Nationwide visiting her 22 Social Media Enthusiasts Chapters delivering in-depth social media training. She also provides Social Media Certifications through founding Web Media University. A current contributing editor to The Franchise Dictionary Magazine and she has written 3 books in her series called, "The Social Media Magnet: Everything You Need to Know to Attract Customers with Social Media", where she shares her best-kept secrets to success. She also specializes in helping Franchisors and Franchisees develop an integrated web marketing program to drive leads. She's available for interviews via email, telephone, Skype video, news segments on location and more. Just let her know how she can help!

Upcoming Events
May 20 @ 1:00 pm

-

2:00 pm