Google SEO Algorithm Update Makes Mobile Friendly Websites Critical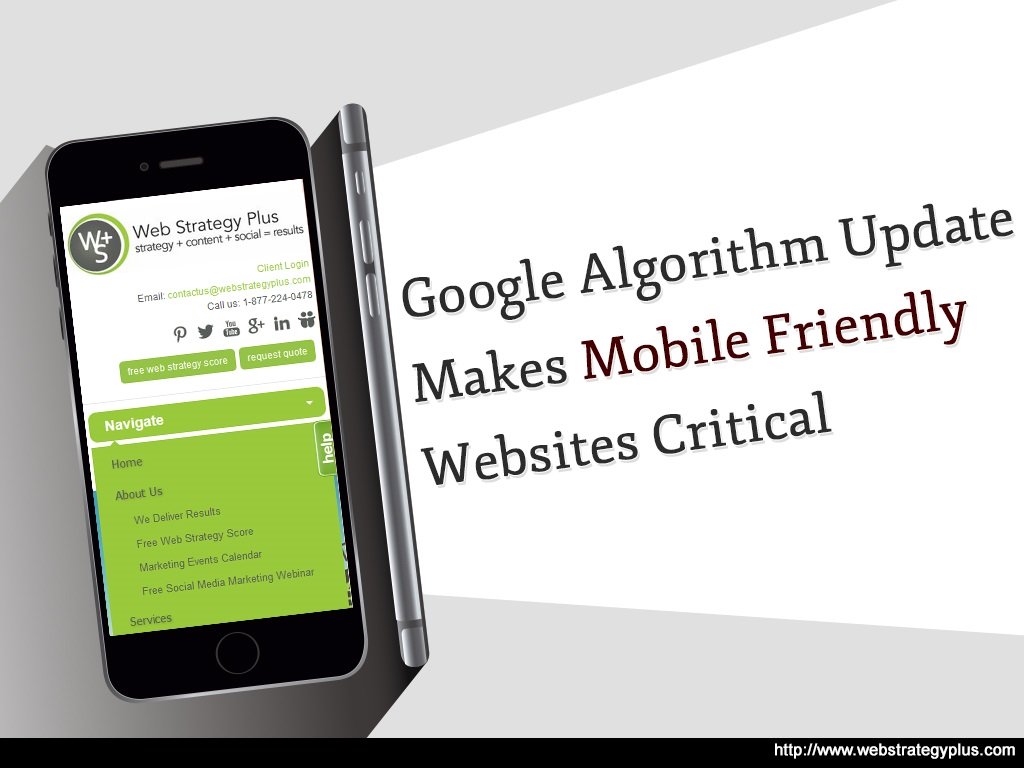 When businesses think of important dates in April, the 15th is usually the first one that comes to mind. While it's definitely important to be on top of your books and taxes, this April is going to have another very significant date.
The date that's going to be on the mind of businesses across numerous industries is April 21st. And the reason that so many businesses are going to be thinking about this date is because Google recently announced that they're going to be rolling out a new algorithm.
If you've been in business for even just a few years, you may have firsthand experience with the shakeups caused by previous algorithm rollouts like Google Panda, Penguin or Pigeon. Although there's not yet an official nickname for this new algorithm, it looks like it's going to have a widespread impact.
Google's New Algorithm is All About Mobile
If you look at the analytics data for your website, you can probably see that an increasing amount of the traffic you receive is coming from mobile devices. Since mobile has continued to grow and will only continue to do so, Google is putting a lot of resources into providing the best possible mobile experience for searchers.
As you may have noticed, Google recently began applying a label to certain links in their mobile search results. This label, which says mobile-friendly in gray text, is a simple way to tell users that they can expect a good experience from that site even if the searcher is on a phone with a 4″ screen.
It appears that Google is taking things a step further by rolling out an algorithm which will bump the rankings of mobile friendly web sites in mobile search results. The other really interesting aspect of this update is that Google has already started to improve the mobile search result rankings of mobile apps participating in App Indexing for signed-in users.
What Your Business Needs to Do About Mobile
While some aspects of SEO can definitely be confusing, a big component of SEO is keeping up with trends and understanding what Google wants to deliver to its searchers. Since Google is making it clear that mobile is going to be the present and the future, it's crucial that web development efforts reflect this reality.
Specifically, your business needs to have a responsive web design for your site. This type of web design is the best way to ensure that your site is mobile friendly. Additionally, it's important for mobile apps to be properly optimized for App Indexing. And since Google is integrating apps into their results, now may be the ideal time for your business to invest in mobile app development.
Get Web Design and Development Help from Mobile Experts
If you need help with your website design or mobile app, contact Web Strategy Plus right now to get the expert help you need prior to the April 21st rollout of this new algorithm.

Upcoming Events
September 29

-

September 30