3 Best Practices of LinkedIn Lead Generation INFOGRAPHIC
By Michelle Hummel, Published September 1, 2015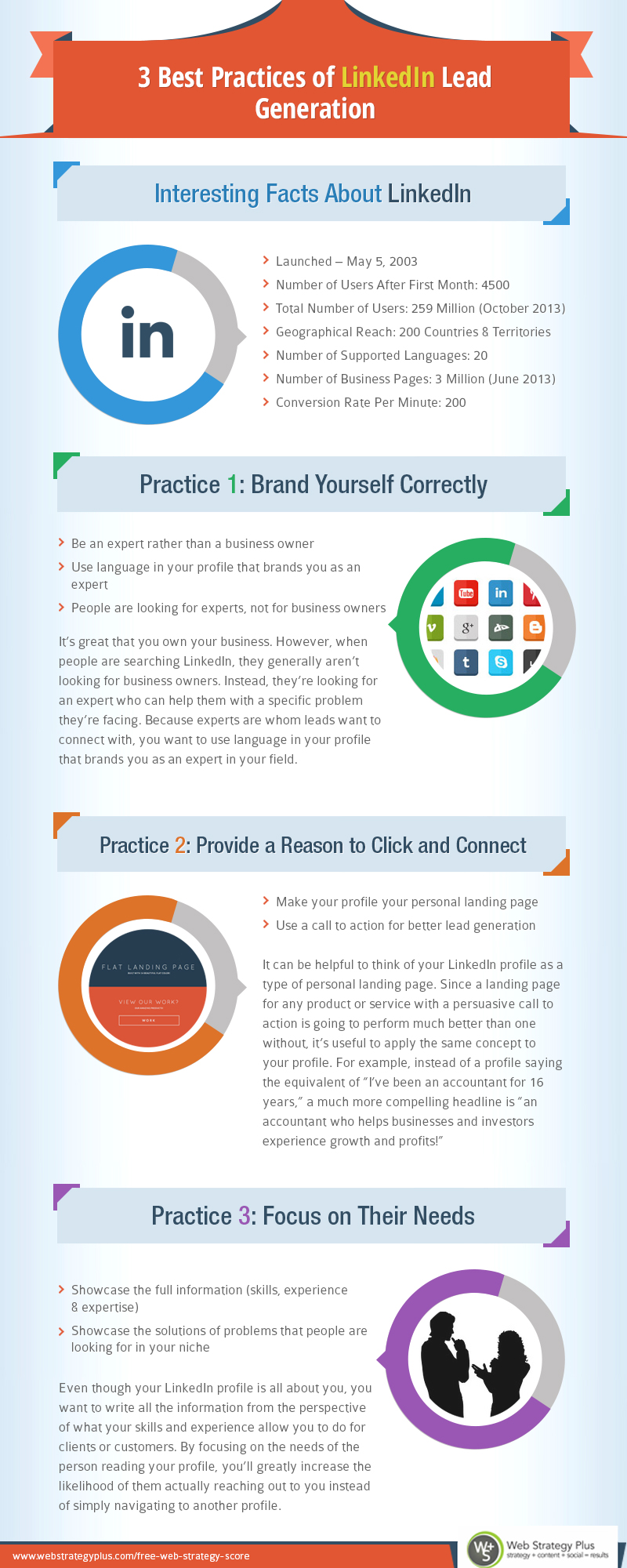 Plenty of businesses and marketers focus far more attention on Facebook and Twitter than they do LinkedIn. The main reason is they think the previous two sites are great places to generate leads, while LinkedIn is really just for people who want to network or find a new job. While Facebook and Twitter can definitely be great sources for generating leads, that doesn't mean LinkedIn should be neglected. In fact, since it's a very professional social network, it can be especially powerful for any B2B business.
To learn exactly how you can use LinkedIn to increase the number of leads you receive, let's go over 3 best practices of LinkedIn Lead Generation:
Do you need a LinkedIn Marketing plan for your business? Web Strategy Plus offers a free quote or consultation to help you identify the areas of your marketing plan that need improvement. Learn More

Upcoming Events
There are no upcoming events at this time.