NASHVILLE, TN Lunch & Learn: How to Find Your Target Audience and Increase Leads Using Social Media
October 25 @ 11:30 am

-

1:00 pm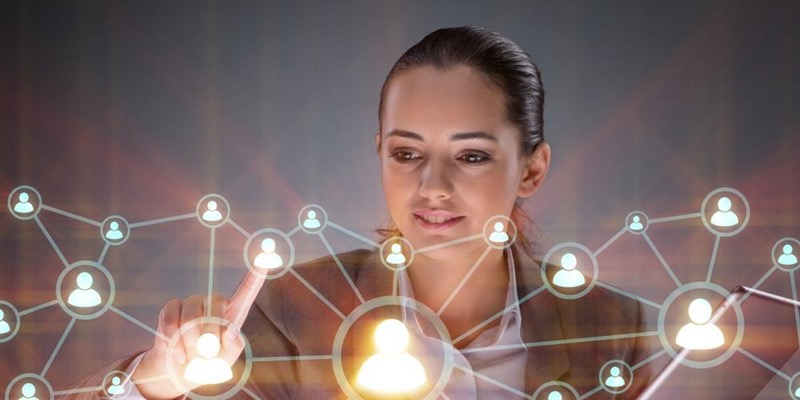 Want to Learn Exactly How to Find Your Target Audience and Increase Leads Using Social Media?
RSVP to our event!
Join us for a fun lunch and learn session where we will show you exactly how to grow your business with proven Social Media Marketing techniques you can implement right away! Lunch will be provided so bring yourself, a friend, business cards and your think tank to this fun and engaging learning session.
WHY ATTEND?
Hands-On Training will be provided by your teacher, Michelle Hummel. In class you will complete a Target Customers Profile that will show you exactly how to identify your leads on social media. We will demonstrate real examples for students attending the class of how to find and create lead lists. Then you will learn how to monitor conversations and engage with these leads online to drive sales. You will learn the secrets top social media marketing professionals are using that give them the competitive edge!
This training session, will be an introduction to the first part of the "Social Media Management Certification" Program. Attending Social Media Enthusiasts will receive a $500 credit towards completing your entire Social Media Management Certification Program! Normally $699 per person, with your $500 credit your discounted investment will only be $199 per person. Attend this class virtually whenever is most convenient for you. You may choose to take the boot camp class which is 9-5 or the 3 week sessions with 2 hours of training per week. Additional discounts available for groups, please inquire.
BENEFITS OF MY INVESTMENT?
Your investment to attend this workshop includes the following:
· Target Customers Profile Social Media Strategy you can implement right away to generate leads
· $500 credit towards your "Social Media Management Certification" Program
· Chance to win a $1500 value "Social Media Makeover" for your business
· Chance to win "The Social Media Magnet" book written by Michelle Hummel
· $20 Catered lunch from Panera Bread – Sandwich of your choice, Cookie and Drink
ABOUT YOUR TEACHER
Michelle Hummel
Web Marketing Expert, Social Media Trainer and Entrepreneur
Recently nominated for the Woman Owned Business of the Year! Michelle is a passionate Social Media Marketer with 15+ years of successful online marketing experience. She holds a valuable Internet Marketing Degree and travels Nationwide providing social media keynotes and in-depth training. A current contributing editor to The Social Media Monthly Magazine and has authored three books in her series titled, "The Social Media Magnet: everything you need to know to attract customers with social media", sharing her best kept secrets to success. CEO and founder of Web Strategy Plus and Web Media University. Her team specializes in Social Media Marketing/Management, Search Engine Optimization, Pay Per Click Management, Lead Generation, Franchise Marketing, Web Design/Development, Mobile App Creation (iPhone and Android), Content Creation and Brand Development.
SOCIAL MEDIA MANAGEMENT CERTIFICATION PROGRAM
If you decide to use your $500 credit towards the Social Media Management Certification Program here is what you will learn:
Session #1 – Targeted Marketing Strategies, 2 hours
· Introduction to the Social Media Management role, best practices, tools and must-have resources
· Learn secret strategies to find your target audience on Twitter, Facebook, YouTube, Pinterest, LinkedIn and Google Plus
· See how easy it is to discover Key Influencers on social media and develop strategic relationships to help grow your business
· Learn how to easily monitor Facebook and Twitter conversations with targeted keywords to find your customers
· Learn how to create Twitter leads lists and import them into the Send Social Media Management dashboard for monitoring and engagement
· Classroom Work: You will create your Targeted Marketing Profiles
Session #2 – Developing Your Content Strategy, 2 hours
· Introduction on how to develop a magnetic content marketing strategy to attract customers to your brand
· Learn how to build social media followers fast and inspire them to become Brand Advocates
· We will review best practices and give you several great ideas you can use for your content strategy
· Learn how you can use tools like Send Social Media and Feed.ly to quickly find quality content
· You will be provided with a Social Media Marketing Calendar template which you will use to start building your own strategy
· Classroom Work: You will create your Social Media Marketing Calendar
Session #3 – Executing Your Market Strategy, 2 hours
· Introduction on how to use the Send Social Media Management Dashboard
· How to add and manage your Facebook, Twitter, LinkedIn, Google Plus, Instagram, Foursquare, YouTube, WordPress and Pinterest
· How to setup your Twitter Welcome Tweets, List, Searches, Retweets and AutoReplies
· How to create an Email and SMS Mobile marketing campaign
· How to optimize your social media posts – best time to post, repeat your posts, add lead generation links, create custom designs, add videos & automate your RSS feed
· How to pull reports to optimize your social media strategies
· Classroom Work: You will input your Social Media Content into the posting dashboard
In-Depth, Industry Specific Training
We will review your homework and provide answers to specific questions that relate to your Industry. We will deliver in-depth training and help you understand the Social Media Tools that are right for your business.
Social Media Certification
Take our final exam to prove you are a social media expert in your Industry. We will provide you with a badge you can proudly display on your LinkedIn profile and add to your website.
Just a Few Industries we specialize in for Instructor Led Hands-On Training:
· Accountants
· Authors/Writers
· Construction
· Educational Facilities
· Entertainment
· Fashion/Beauty/Fitness
· Financial/Brokers/Insurance
· Healthcare
· Hospitality
· Legal
· Marketers/Agency
· Musicians
· Non-Profits
· Real Estate/Realtors/Home Builders
· Recruiters
· Restaurant
· Retail
· Sales
· Travel

Upcoming Events
There are no upcoming events at this time.