Web Strategy Plus Reviews and Testimonials, Our Featured Vendor
By Simon Marshall, Published October 21, 2017
Web Strategy Plus Reviews
My business increased dramatically since using Web Strategy Plus. I would recommend them to all my clients in the future. The team have been wonderful in helping us with all of our online marketing needs. As an accounting firm our online presence has proven to be an invaluable resource and we wouldn't be able to manage it without Web Strategy Plus. Our website looks extremely professional and our social media is continually updated. I highly recommend their services!
Duane Donohoo, Donohoo Accounting Services
Every month we feature one of our preferred sponsors and their testimonials! This month we are featuring Web Strategy Plus Reviews. They provide a "one stop shop" full service digital marketing agency where all of your marketing efforts are tied together to drive more leads to your business. Their staff has a combined 30 plus years experience in design and marketing. They are committed to delivering exceptional customer service and affordable marketing solutions to meet your goals. Their home office is based in Cincinnati, OH but they work with companies across the globe. Whether you require a professional website or need help promoting it, they can help you with it all. Their main goal is to provide cost effective web strategies that drive results.
Web Strategy Plus does a great job of handling all of our social media pages for both businesses, Pet Wants and USA Collision Centers.  They provide great content and interesting articles. The team is always extremely helpful and goes out of their way to help anytime we have had any questions or need help. We love the Web Strategy Plus team!!
Laurie Sanfillipo, Owner of Pet Wants Cincy West and USA Collision Centers
The Web Strategy Plus team has been a dream to work with as our Social Media Management Company! They are very quick to respond, reliable and they always have great ideas. I wish all my points of contact for our business accounts were as easy to work with. Two thumbs up to the Web Strategy Plus!
Dawn Donaldson, Manager of Dog Day Every Day
Michelle Hummel, the CEO of Web Strategy Plus, has been recently nominated as the Woman Owned Business of the Year! Her team can help you develop Marketing, Sales and Lead generation strategies that produce real results. She has been a online marketing expert for over 15+ years.
Russ Beymer, New Home Marketing Services
Web Strategy Plus guides our company through the social media maze with experience, expertise and strong organization. They work hard to cover the broad-brush exposure and manage the little details. They put in exceptional effort to stay current on our business and recommend emerging activities to help create and maintain connections throughout our market. Did I mention they work hard? I'm glad Web Strategy Plus helps push our company messages out to our audience.
Sara Cullin, Rumpke, Social Media Strategist
I am excited about all I learned about social media marketing through the Web Strategy Plus team! They are extremely knowledgeable and patient. Their experience and insight on social media strategy and trends has been valuable to our digital marketing strategy. Through the training, they provide a great balance of creative ideas and proven strategies for success.
Jim Sutter, DVP Multimedia, Web Design & Video
Michelle, the CEO of Web Strategy Plus, is Ms. Social Media in this town. Her presence is everywhere and her product knowledge is unmatched. I've had the privilege of being through her entire 101 training series on Social Media Strategy. I would highly recommend her products and services if you're striving for greater traction with your social media efforts.
Wayne Carlsen, Owner of Nuovo Music
To say that the service I've experienced with Web Strategy Plus is excellent is somewhat of an understatement. The website that has been created is dynamic, eye-catching and very professional. The meticulous research that is ongoing which creates and informs my blogs is very impressive. They make very intelligent choices for the social postings. I should like to recommend Web Strategy Plus to anyone who needs to create a dynamic web presence. It hadn't occurred to me that all of their services can be entwined in such a way thereby encouraging a prospective buyer into the world of Nuovo. If you read the blogs, you are at the website, where you can link to absolutely everywhere else where Nuovo has a presence. Likewise, if you're on Twitter you can link to everywhere else. You get the picture. To conclude I think it would be very difficult to find a company that would be as interested in the client experience as much as Web Strategy Plus are.
Mike Seta, Owner of Transform U Fitness
Web Strategy Plus was great to work with. They really know what they are talking about and have passion for what they do. I was blown away the first time I met the team and by how much they knew not to mention they are very courteous and personable. All of my projects were done either before the deadline set or were right on time. I would definitely hire Web Strategy Plus again in the future!
Michelle Hummel, the CEO of Web Strategy Plus, has been recently nominated as the Woman Owned Business of the Year! Her team can help you develop Marketing, Sales and Lead generation strategies that produce real results. She has been a franchise adviser for over 15+ years.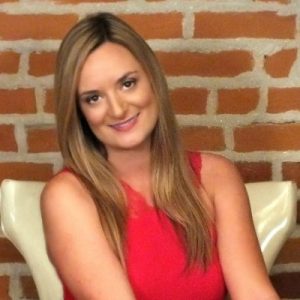 These are just a few Web Strategy Plus Reviews and Testimonials READ MORE HERE