5 Most Important Social Media Metrics in 2017
By Michelle Hummel, Published September 9, 2017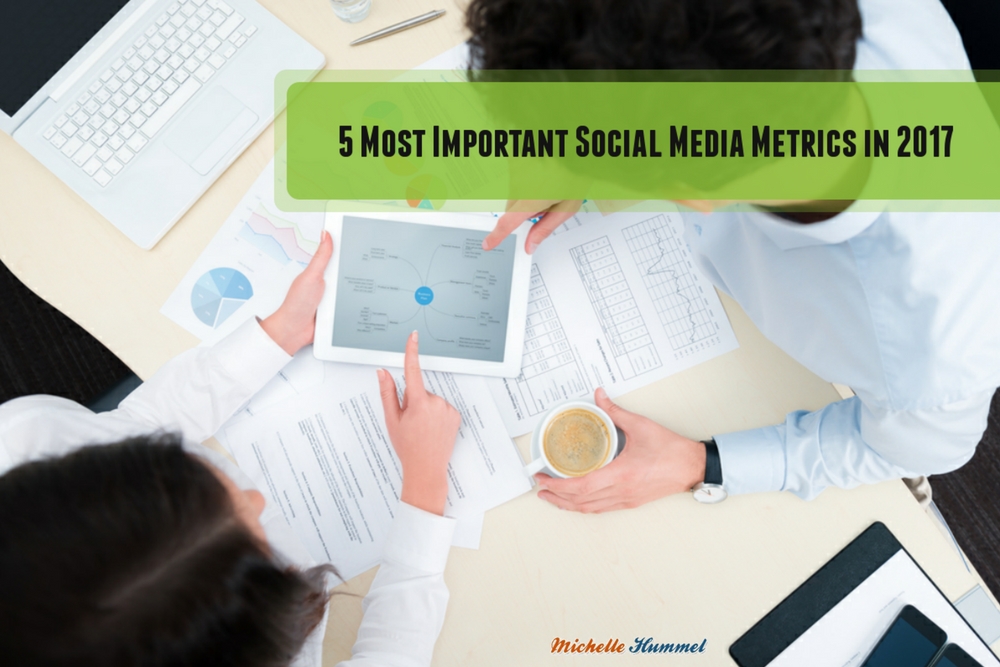 When Facebook and Twitter were first growing, one of the reasons many businesses didn't invest in these platforms is because they felt it was too difficult to measure their results. And even though there's now lots of data available via the platforms themselves and tools built around these platforms, more than sixty percent of marketers say that measuring ROI is still their biggest challenge with social media marketing.
Whether you're currently engaged in social media marketing or want to start investing in this channel, the only way to know what's working and then be able to adjust your strategy accordingly is to measure the right metrics. Since the social media landscape has changed a lot over the last couple of years, I want to highlight the five metrics that should guide your social media efforts for the rest of this year and beyond:
The reason I put this metric first on the list is it's the most common stumbling block that marketers and business owners have with tracking their social media efforts. The simplest tool for tracking conversions is Google Analytics. Google has a lot of documentation that makes it easy to learn how to properly set up tracking and understand how this software attributes conversions. Another important thing to remember in regards to conversions is this metric doesn't have to be a purchase. Depending on your funnel, it may make the most sense to focus on how many social media visitors convert into email list subscribers or take a similar action.
This is also something you can track through Google Analytics and is useful for several reasons. You'll be able to see if the overall social media traffic coming to your website is increasing or decreasing. You'll also have insight into how long these visitors stay, as well as what pages they look at the most.
This is the first metric you'll want to monitor directly through social media platforms. It's useful for seeing which kind of content performs best, as well as monitoring if the general trend of engagement is increasing or decreasing.
Although this metric can be frustrating at times, the reason it's important to monitor is it will help you understand if a platform is changing their algorithm. The sooner you know about this type of change, the better position you will be in to shift your strategy. A recent example of this is many businesses are seeing significantly more reach with videos on Facebook than any other type of content.
Although I saved this metric for last, it is actually quite important. Because this metric takes engagement into account, it's more useful than simply looking at overall follower numbers.
To learn more about getting the most out of social media marketing, be sure to take a look at this great online training course from Web Media University.